Sale!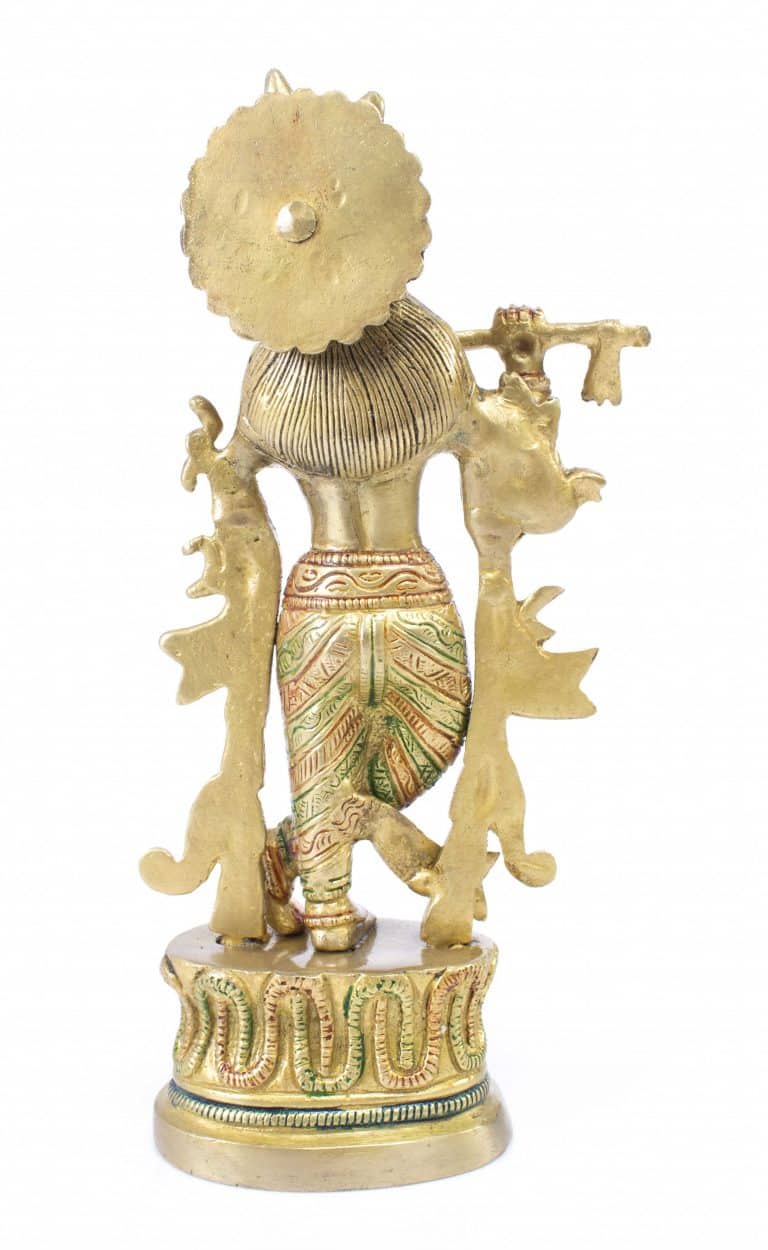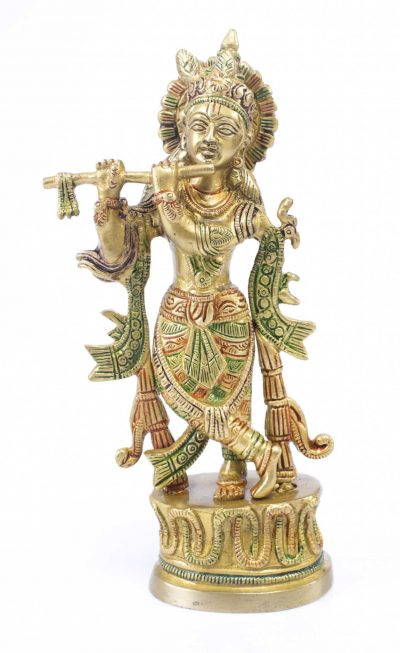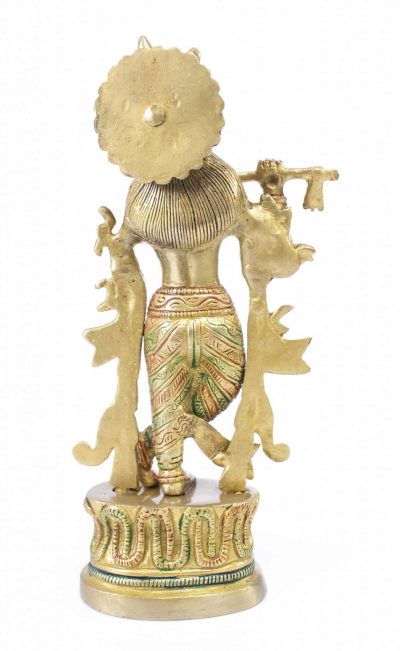 Mohanjodero Brass Lord Krishna Idol in Multicolor Finish
inc. GST
✦ Beautify your home with the artistic make, intricate detailing and designs of this metal idol sculpture.

✦ Uses / Occasion : Home Decor, Office Decor, Temple, Classroom Decoration, Birthday Gift, Wedding Gift, Anniversary Gift, Engagement Gift, Baby Shower Gift, Hindu God Gift, Diwali Gift, Teachers Gift, Thank You Gift, Home Decor, House Warming, Business Gift, Mother'S Day, Father'S Day, New Year, Promotion, Retirement, Wedding, Valentine, Farewell, Graduation

✦ Order this masterpiece today and decorate your living dining or bedroom with this symbol of eternal positivity.

✦

Weight:- 1045 Grams, Dimensions:- Height (23 cm),Width (11 cm), Depth(5.5 cm).
Description
Mohan Jodero Handicrafts Beautiful Handmade divine lord Krishna Idol made of brass with golden finish. Hindu Krishna standing playing flute is Symbol Of love & happiness. Their love is common spiritual love affair between divine Krishna and his devotee Radha. Krishna is supreme God krishna supposed to control with her deep love. Krishna statue can be used for pooja or to decorate your home. Krishna Statue are also very happy figures to have in your home.
Only logged in customers who have purchased this product may leave a review.